Why Spend Christmas in the Caribbean
With only a week until Christmas Day, you have hopefully already arranged your vacation! If you haven't though, we are here to present a wonderful idea: spending Christmas on a Caribbean island. This is a destination that offers so much to the average traveller especially during the holiday season. In fact, there are four benefits that you will gain by heading to Jamaica or the Bahamas for the festivities.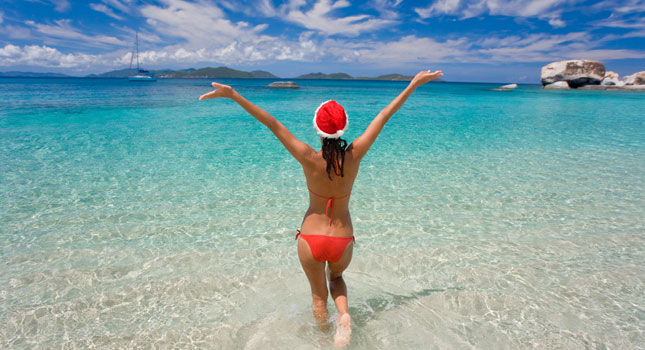 The Weather Is Perfect
Christmas time generally comes with cold weather so while it's nice and warm inside, heading out can be rather uncomfortable. If you wish to escape from the frost and snow, the Caribbean is the ideal location. Instead of freezing temperatures, you can enjoy a holiday in the sun! While you won't get to build a snowman or go ice-skating, at least you can go swimming, scuba diving or windsurfing in its place. In fact, there are a whole host of water sports the Caribbean offers for holidaymakers. If you're seeking something different this Christmas, why not head to these warmer climes? While there, you can take part in the following activities while waiting for Santa:
Sailing
Kitesurfing
Snorkelling
Parasailing
Sea kayaking
If you're looking for a truly memorable festive season, just choose one of the many wonderful island locations that the Caribbean has to offer. You won't regret spending your holidays here!
The All-Inclusive Packages
Another fantastic reason why this tropical destination is so suitable for Christmas is the sheer number of all-inclusive holiday packages available. This is one of the easiest ways to plan your vacation; simply choose a package and then have everything else lined up for you. Within the one price, you will get everything offered to you including plane flights, hotel rooms, meals, activities and more. This means you won't have to fret about organising the smaller details of your trip. Instead, you can book an all inclusive holiday in St Lucia or another Caribbean location. After this, you can simply let your travel agent take care of all the other important matters for you, leaving you time to just relax and unwind while in this amazing tropical paradise this festive season.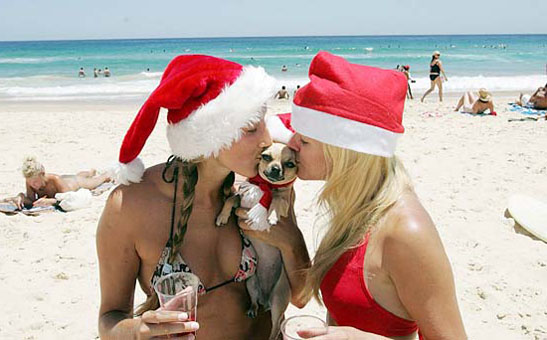 Christmas Is Still Celebrated
Of course, you won't want to miss out on Santa come December 25th. The good news is that this festival is still celebrated in the Caribbean as there is a wide Christian population there. This means that you won't have to spend the holidays without egg nog, fruit pies, ham, turkey, biscuits and the rest. You might even get your very own Christmas present from the hotel if you opt for the right package.
This is great news for anyone with kids as you know how important this holiday is to them. If you're still yet to plan your festive vacation with the family, seriously think about enjoying the many Christmas celebrations throughout the Caribbean. You might even experience something different too, such as the Carnival in Barbados, the French Noel of Guadeloupe and the Christmas Eve feasts of the Dominican Republic.
It Is Affordable
Our last reason why the Caribbean is one of the better holiday destinations for the festive season is that it can be so cheap! While this tropical paradise normally conjures up images of expensive villas and beachside mansions, there are plenty of more affordable accommodation alternatives. This is just the icing on the cake however when it comes to celebrating Christmas in the best manner possible. Whether you're travelling with your partner, family or friends, visiting the Caribbean for the holidays will be a smart choice that brings about a whole host of benefits!