Top Five Places For Photographers To Explore In Turkey
Turkey is a very popular holiday destination whether you're going with a family or on your own they're some beautiful places to visit. So be sure to pack your lens, camera, tripod and batteries to truly capture the wonder of Turkey on your visit.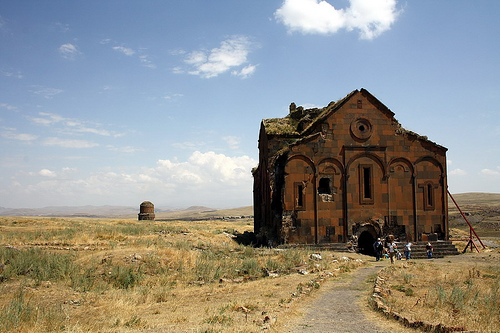 Ani, Turkey
Ani is a ruined medieval city in the province of Kars and what makes this such a photographic place is the fact they're still ruins there dating back from 961 to 1045 making exquisite historical photos in what looks like the middle of nowhere. There are different types of monuments to explore here at Ani from the Cathedral to the Church of Redeemer which half-collapsed in 1955. There's no doubt if you took photos of these monuments in black and white it would instantly tell the viewer history and landscapes would be a great choice of photography here stretching across the hills of the ruins.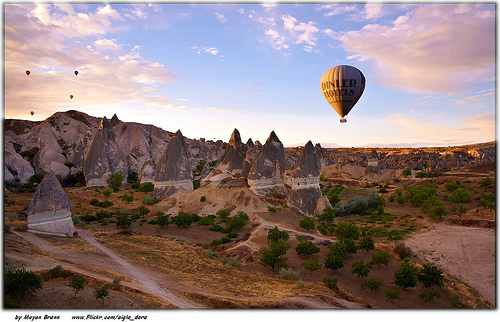 Cappadocia
Cappadocia is a very unique ancient region of Anatolia and across Cappadocia you'll discover the town of Gorem with rock houses stretching across the town making it a real good landscape photo especially in the winter looking somewhat like hundreds of mountains. If you see any hot air balloons in the air be sure to grab your camera and start snapping because with this unique landscape you'll capture some amazing photos. If you want to get some brilliant aerial shots then venture up the top of Mount Erciyes at 3,916m height which the tallest mountain in central Anatolia. Cappadocia is such a historical place in Turkey whether you're visiting the rock cut temple or the fairy chimneys, there's plenty to capture on camera here.

Sumela Monastery
Yet again a piece of history unravelled in Turkey in the shape of the Sumela Monastery a Greek monastery founded a long way back in 386AD and where it's located is rather incredible. It is in fact found on a cliff edge at a height of 3,9000ft so if you're scared of heights to be wary having said that you'll get some absolutely brilliant views of the Altindere Valley. There is a church to be discovered up there which is the oldest part of the Sumela Monastery and the church is covered in beautiful artistic frescoes, this place is basically ideal for any photographer into history.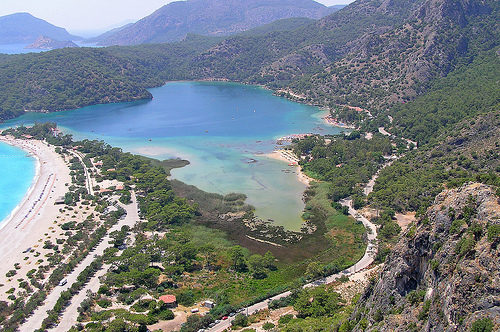 Blue lagoon (Oludeniz)
Oludeniz known as the Blue Lagoon is a small beach resort which is a must for photographers in Turkey and the fact it's a Blue Flag beach tells you its own story, an outstanding beach to visit. The beautiful shades of blue in the seawater makes for a great horizon photo whether it's sunset, dusk or midday the vibrant colours on your photo will come to life. You get paragliders now and again around Oludeniz which would be a great photo especially at sunset with a silhouette of a paraglider as the sun goes down on the horizon or capture a family photo with the glistening sand in the background and if you have a waterproof camera try capturing some small fishes swimming around in the crystal clear water.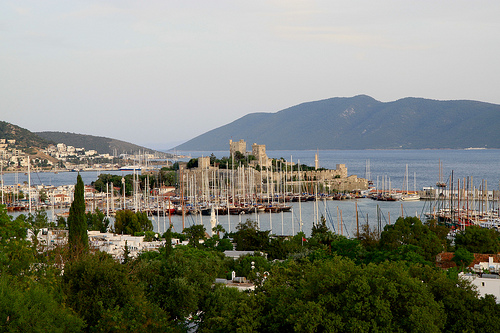 Bodrum Castle
In the city of Bodrum is a historical castle which is a hotspot for your camera as you'll get some spectacular night shots of the castle which is surrounded by yachts and with the castle lit up it creates great reflections of the water. You'll get some great views from the top of the castle whether you're looking out to the blue sea or looking towards the Bodrum city. When you're in the castle you could get plenty of different perspective on shots by taking photos of the castle walls at different angles whether you're looking side on which would make a unique portrait photo or looking up towards the Turkish flag at the top of the castle.
For more stunning destinations be sure to check out Directline Holidays deals to Turkey.