The Best Places You Can't Miss in Hawaii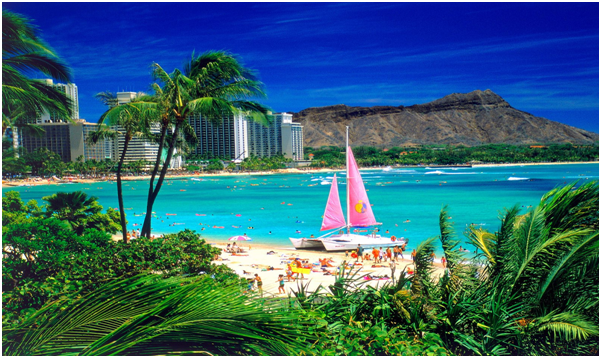 Hawaiian island is so big, but all are packed with unique and amazing things to see.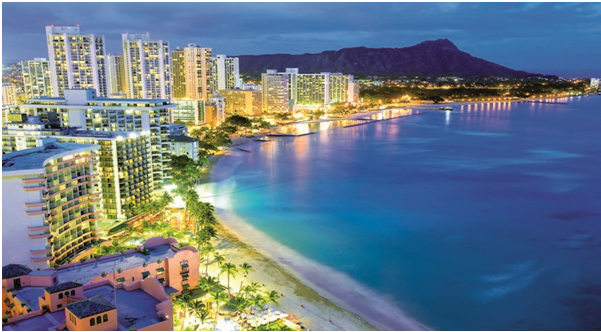 There are so many places where tourists should visit at least once like:
Attractions of this place are its waterfalls, wild horses, hiking, mule drew wagon and wilder black- sand beach tends to beckon explorers and most spectacular views are from the most gruelling switchbacks of the Muiwai Trail.
Snorkelling in Kealakekua Bay: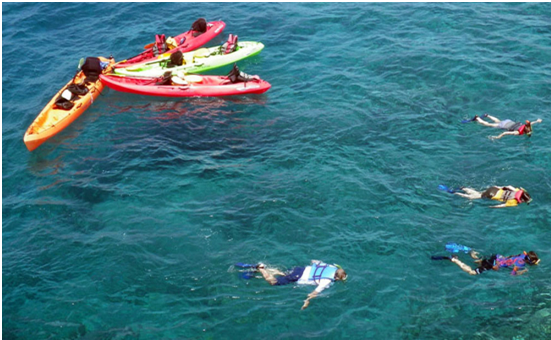 This bay is known as the best snorkelling in the state and popular for its own good.
Waterfalls at Ko'olau Mountain Range: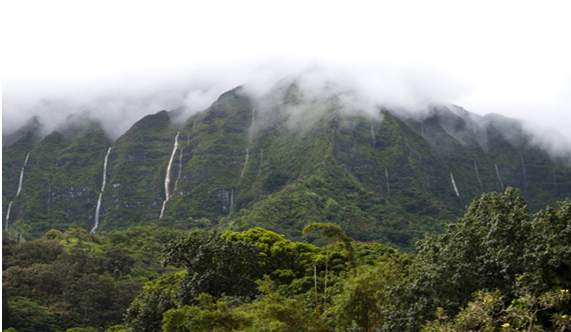 In the eastern side of Oahu, so many dramatic cliffs are left. This mountain range was formed by ancient volcanoes erupting and one can see spectacular waterfalls coming down the cliffs in a rainy day.
Hawaii Volcanoes National Park: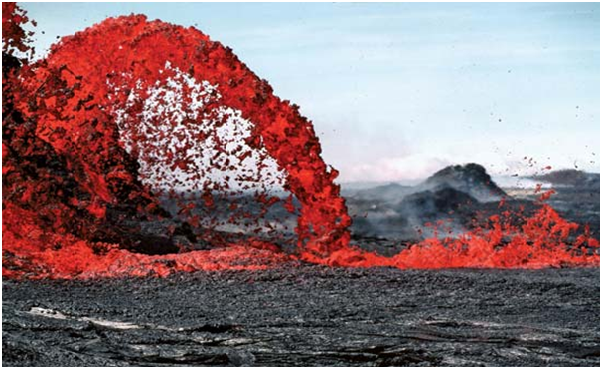 This place is so enjoyable because of the glow of a lava lake, miles of hiking trails through smoking craters, rainforest and desert, secluded palm fringed beaches, ancient petro glyphs pecked into hardened lava. Hawaiian culture includes hula on a crater rim, annual festivals and lecture series.
Pu'uhonua O Honaunau National Historical Park: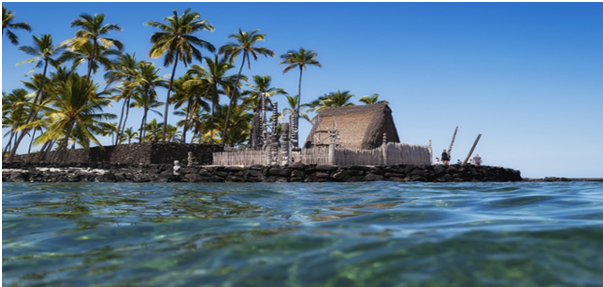 It is a place of Refuge that makes an introduction to traditional Hawaiian culture. Hangouts watched by menacing teeth baring idols and ancient temples are places visit Hawaii. It is also the best place to understand kapu system.
Hapuna Beach:
This is half a mile of powdery white sand beach. One can enjoy with a surfboard, lounge chair or water wings. It is a most iconic beach of Hawaii.
Lava chasing: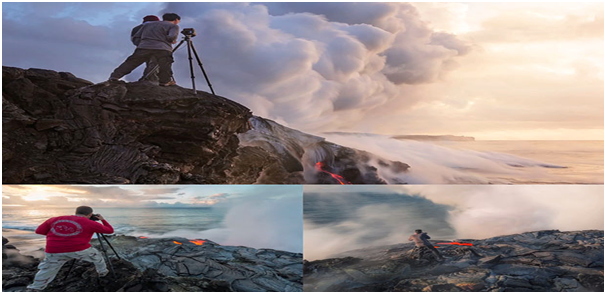 Over and under the land within Hawaii Volcanoes Park, live lava flowing is so adventurous. It is a stunning place to create memories while a visit to Hawaii.
NA PALI COAST (KAUAI):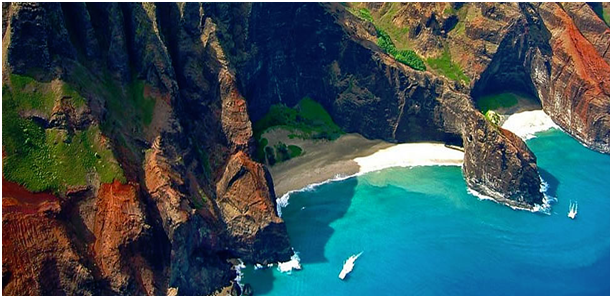 Due to a remote location, Na Pali coast is so unique. One can enjoy this place by Swimming in Open Ceiling Sea Cave and Check out the Waiahuakua stream. Way to access this location is by water, helicopter or by feet only.
Waikiki Beach: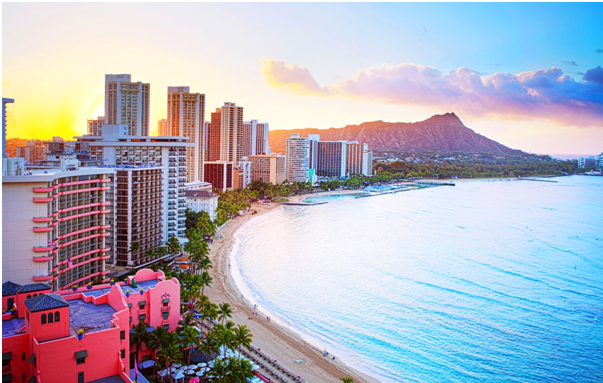 The clear blue water, white sand, and small waves that never end are attractions of this place. It is the busiest tourist spot in Hawaii.
Ha'iku Stairs Hike: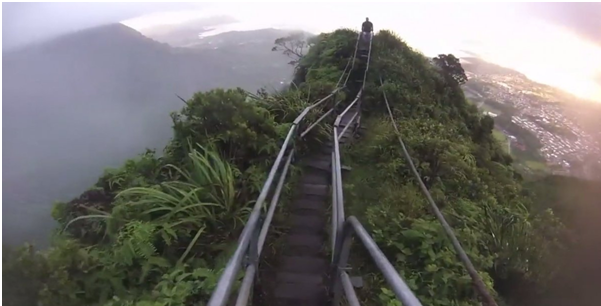 The metal and ladder are used in the stairs. This is a challenging but amazing hike. For tourists, it is like a stairway to Heaven.
Black Rock on Ka'anapali Beach (MAUI)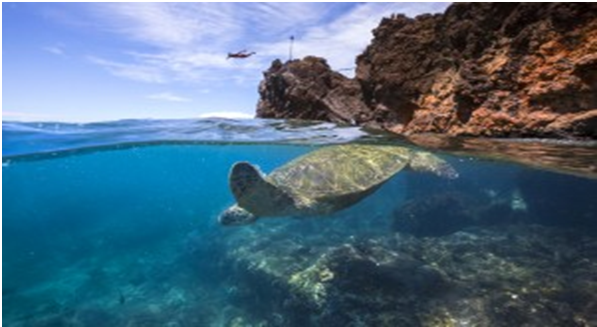 Scuba, Cliff diving and snorkelling with tropical fish, Stunning Scenery, Sea turtles, torches at sunset are attractions of this place. Black Rock is a fun spot for tourists during a visit to this place.
Cliff Jumping at La'ie Point: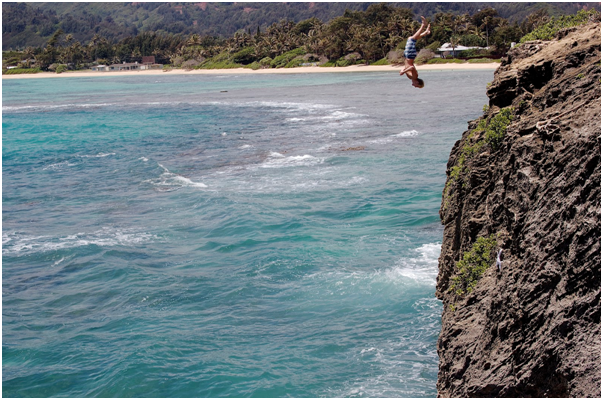 It is an adventurous place for cliff jump. Some locations are pretty dangerous but a safe place for cliff jump is La'ie Point on North Shore.
Polynesian Cultural Center: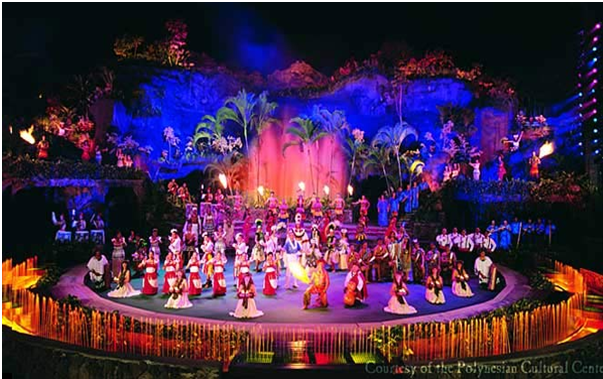 In these Center recreations of traditional villages and an amazing luau with native Polynesian dancers is so attractive. It is a perfect place to experience traditional Polynesian Culture.