Morocco Tourist Attractions
Morocco is a wonderful, charming place where tourist can enjoy the journey into timeless, tranquil world of cute coastal villages, colourfully painted towns that cling to hillsides and remote outposts defended by fairy tale adobe forts. Some attractions of Morocco are:
Marrakesh Medina: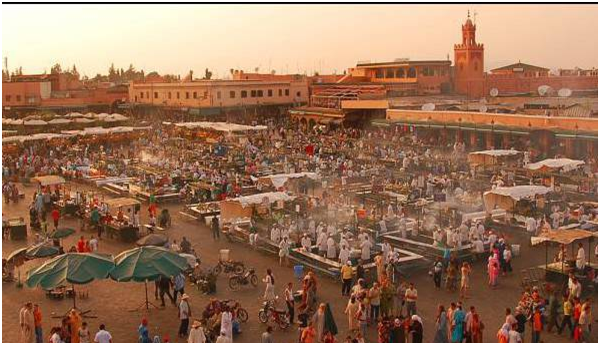 It is the best place in Morocco. Plaza of Djemma el-Fna square, Hang out with small vendors, Traditional musicians, snake charmers and random acrobats, World of maze-like alleyways and shopkeeper hustle, Moroccan sightseeing trails are famous tourist attractions in Marrakesh Medina.
Draa Valley: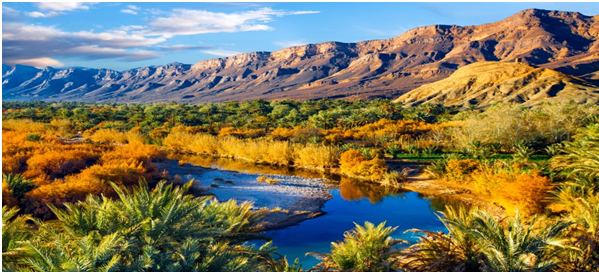 It is located in the south of high Atlas Mountains, spreads from Quarzazate in the west to Zagora in the east and lined with old Kasbahs, Berber villages and palm groves. Draa Valley is scenic because of Draa River which starts in high Atlas and ends in the Atlantic Ocean.
Chefchaouen: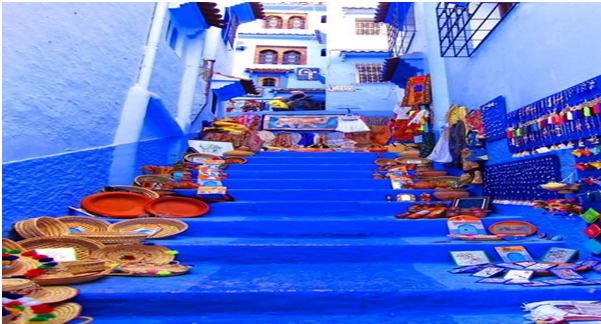 It is gorgeous mountain city that is also a popular shopping destination for Morocco handicrafts.  The picturesque Medina, set against the dramatic backdrop of the Rif Mountain, is filled with white washed homes with distinctive, powder blue accents.
Essaouira: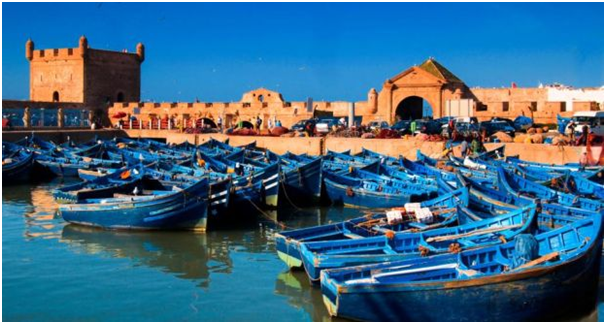 Protected by a natural day, it is a relaxed fishing port. The median of Essaouira is home to many small arts, notably cabinet making, wood carving and craft businesses also. Wind blowing is constant here so Parasols tend to be used on the beach as a protection against the wind and the blowing sand.
Volubilis: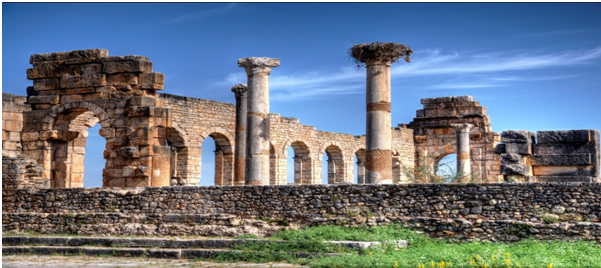 This site is full of tumbled columns, temple remnants, standing as reminders that even the greatest empires eventually crumble. Location at hilltop allows the ruins to lord over the country side, adding to the romantic ambience of lost glory.
Erg Chebbi: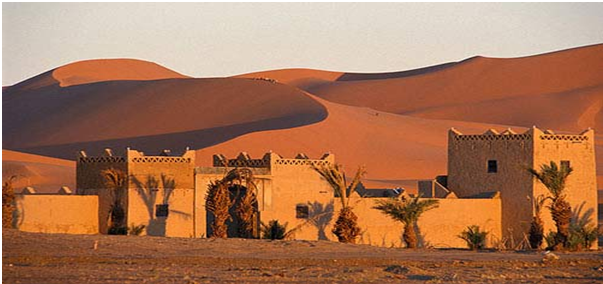 The grand and rippling sand dunes in Erg Chebbi are inland, in Morocco's eastern Sahara region. It is prime territory for dune surfing, four wheel drive dune bashing and camel treks to get a dose of desert action.
Fes el Bali: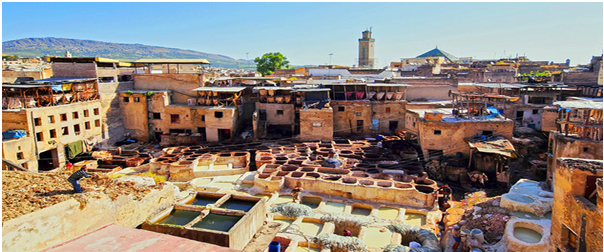 The Stinking tanneries, back alleys with their chipped plaster work and gorgeous old doors and as a cultural destination Fes el Bali is the best place of Morocco.
Hassan ll Mosque:

It is a lavish symbol of Morocco and also a landmark of Casablanca. Hassan Mosque's decoration details, intricately carved marble pieces, vibrant mosaics and zellige tile details pay tribute to traditional Islamic architecture.
Todra Gorge: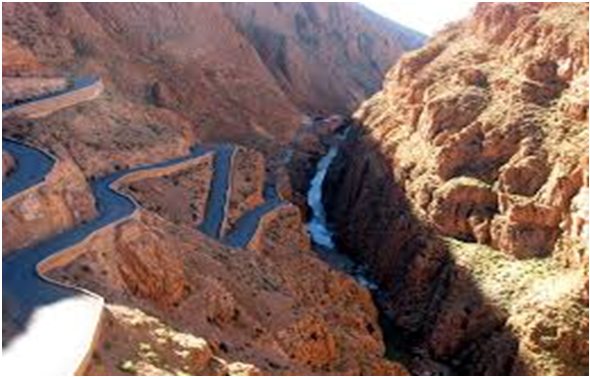 It is stunning Draa valley, lined with old khambas, Berber villages and palm groves make this place beautiful to visit at least once.
Bab Al- Mansour: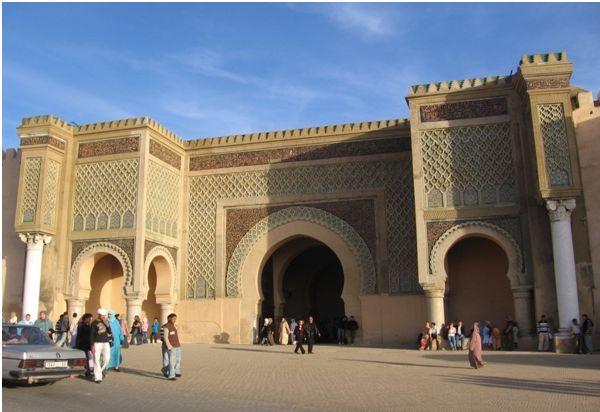 The stunning decoration of this mammoth gateway, a monumental reminder of the sultan's might and as a capital its magnificent relic of Meknes glorious era are attractions of this place for tourists.