Everything You Need To Know About Traveling To Frankfurt
Due to the commercialism in the city owing to the many banks and one of the major stock exchanges in the world, the Frankfurters are often perceived as cold and competitive. The city seems to have a no nonsense business like attitude prevalent in the air. On the contrary, the natives are friendly people who like to be organized and prudent in just about everything they do.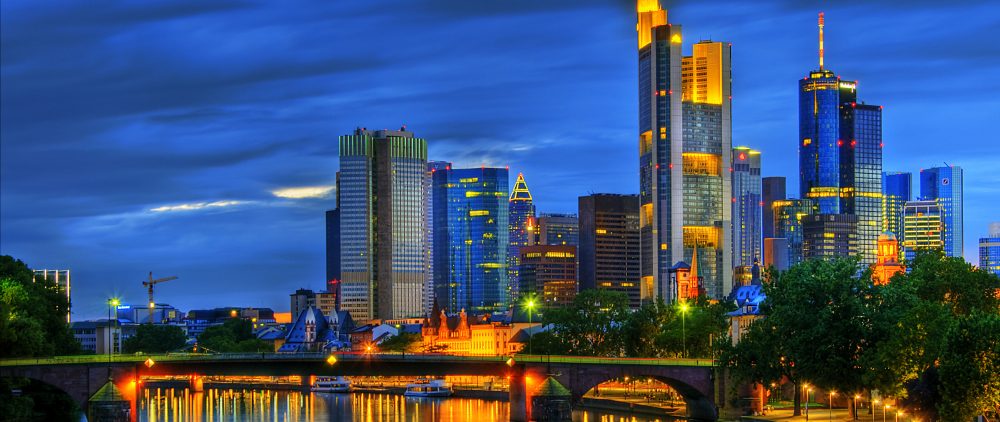 While planning a trip, you need to take a cheap flight to Frankfurt and keep the following in mind;
Keep a keen eye on the calendar. Travel during trade fares should be avoided due to long queues for hotel bookings. However, do try to book according to Frankfurt's famous wine tasting festivals and traditional European style Christmas celebration. Try to book a cheap air ticket to Frankfurt around that time in order to witness the splendor.
Getting to and around Frankfurt. Having the reputation of the fourth busiest airport in Europe due to the number of passengers that travel annually, airport in Frankfurt is accessible by non-stop flights from most of the international airports. Once at the airport, getting to the city center is easily done using public transport. While travelling for pleasure, the best way to get around the city is riding a bike. Most of the city is walkable.
Know a little German. Most of the locals speak some English. Knowing the basic German greetings gives you an edge over the other travellers so that you'll be noticed and taken care of better. 'Guten Morgen' (before noon), 'Guten Tag' (between noon and 6pm) or 'Guten Abend' (after 6pm) is said in order to greet people. In case you get confused, do not hesitate to fall back to English.
Keep the city map handy. If you only have a day to visit Frankfurt, prioritize the sights that are absolutely necessary to make the trip complete. Make sure to visitPalmengarten, Main Tower, Commerzbank Tower, Römer, Frankfurt Cathedral, Easterner Stag and Städel Museum as a must. You must own a MuseumuferTicket which grants entry to over 30 museums, if you plan to fill your time with museum visits. Last Saturday of every month (August and December) grants free entry to young visitors under 18.
Best places to eat. Frankfurt has one of the richest and most diverse cuisines in Germany. The city offers all kinds of food here: Traditional or modern, familiar or unusual. Some restaurants to visit are Ebert's Suppenstube (located in a local butcher's shop), Holbein's café (attached to the Städel Art museum),Im Herzen Afrikas, Main Tower Restaurant and many more.
Follow the etiquette. The Germans are straight and harshly honest people who like to do things in a particular way. Theirs is a formal society and people appreciate chivalry. Make sure to please them by following the etiquettes of the city. Little things like seating yourself at the restaurants, rounding off the bill to the tip, using the formal Sie (you) with strangers and saying Entschuldigung to attract attention or to apologize, comes handy at most of the places in Frankfurt. Guten Appetit is said before eating and Zum Wohl is said to raise a toast. Knife is held in the right hand while the fork in the left while eating. Knife and fork kept parallel across the plate indicates that you have finished eating.
Shopping tips. Frankfurt is a shopper's paradise as it is home to the best fashion houses in the world, top jeweler brands and German family-run businesses. It also has avenues for second hand shopping and bargains at its flea markets. The point to be noted is that the only currency accepted throughout Frankfurt is euro and most of the shops are closed on Sundays. Always carry cash as Germans aren't very credit card friendly. Souvenir shopping is done best at the wine taverns and ceramic shops. Apfelwein (apple wine) and Glühwein (mulled wine) are the best gifts to take back from Frankfurt.
Next trip to Frankfurt will be faux-pas free if the above is kept in mind. So do not wait any further to buy a cheap flight ticket to Frankfurt and witness it unplugged!