Attractive Tourism places in Ireland
There are so many places from all corner of Ireland that are the attraction of tourist, some of them are as:
Ring of Kerry: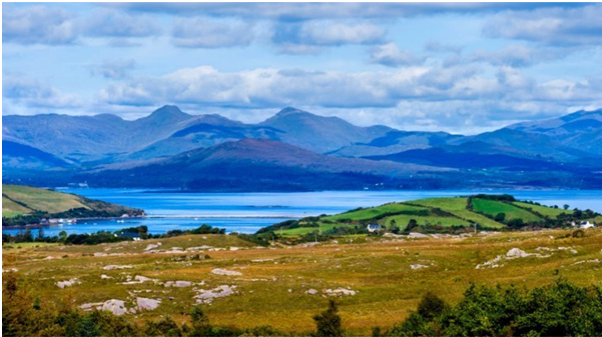 This place has unique heritage and culture everywhere and famous in Ireland for romantic castles, ancient monuments, colorful towns, spectacular gardens, and villages. It's charming locales, dramatic coastline and ancient archaeological treasures featured in songs, poetry, film and postcards, Ring of Kerry view as a land of rural greenery and its natural beauty springs to reality with sights- windswept cliffs, breathtaking scenery, rich flora and fauna, green and yellow checkered hills, spectacular lakes and unspoilt beaches.
Boyne Valley: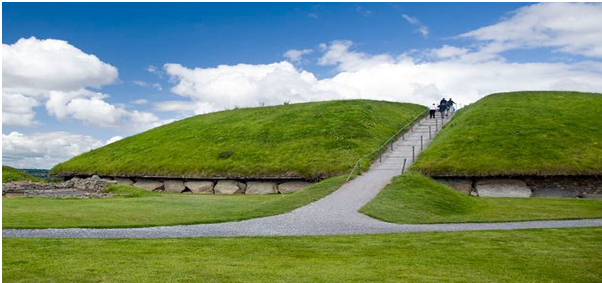 In County Meath, Bruna Boinne contains some historic sites and monuments that are "World Heritage Site" and important in Ireland. The Graves dating back to ancient times- of Newgrant, knoweth and Dowth, the massive megalithic ancient passage tombs are featured by Ireland New grant, most famous prehistoric site and about 5000 years older tomb are especially famous for a spectacular event in winter, shortest day of the year, dec. 21. The tomb was built as it is illuminated by a narrow beam of sunlight that shines through a specially designed roof box.
Trinity College Dublin:

This is most prestigious college of Ireland, rivals at University College Dublin. Its majestic buildings are hundred of years old and best known for the Books of Kells.Every building of this college seems to have an interesting story.
Aran Islands: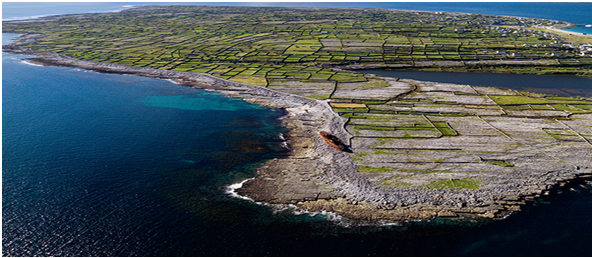 Aran Islands are collective name for the small Islands, Inishmore, Inishmaan and Inisheer that is famous for its preservation of a rural existence that is culturally unchanged over the centuries. This place is best to enjoy ancient ruins, livestock and miniature houses for leprechauns.
Croke Park:
It is the headquarter of Gaelic Athletic Association and also stadium for hurling and football that are Ireland's two national sports. Croke Park is sample a unique slice of Irish life
Giant's Causeway: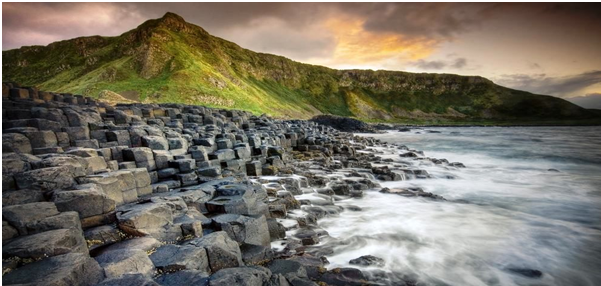 This place is a famous attraction for tourist. Giant's causeway was created 60 million years ago by a volcanic eruption, In the north, it is one of the best places to walk through.
Cliffs of Moher: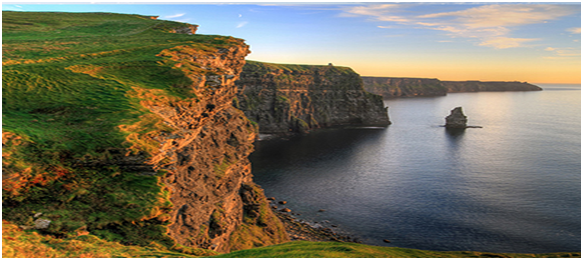 This place is a feature of most breathtaking views on the entire island and from Cliff, amazing views include Galway Bay, Twelve Pins and The Maum Turk Mountains and Aran Islands. In Atlantic Ocean Cliffs of Moher area is rise up to 702 feet over the water and it is a stretch for almost 5 miles.
St. Patrick's Cathedral: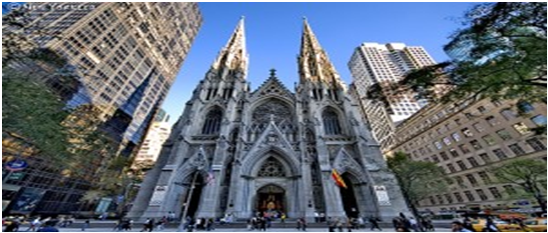 It is Ireland's largest church, St Patrick was believed to have baptized converts from paganism to Christianity and Patrick's was raised to the status of cathedral.
Guinness Storehouse: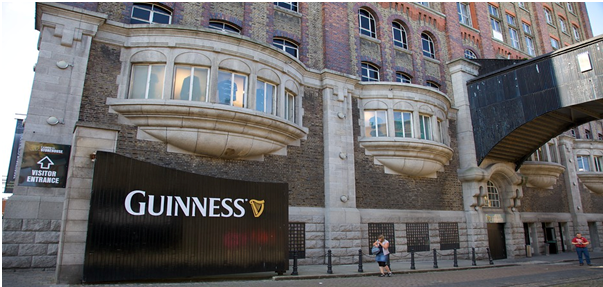 By visiting The Guinness Storehouse, one can know the story of how this famous drink is made and came to be one of Ireland's best-known exports. Its core is in the shape of a giant pint glass, it is in an awesome building with seven floors.
The Burren: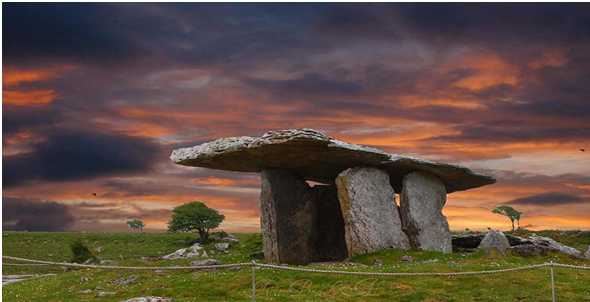 It is one of the most famous natural attraction of Ireland, which is formed by limestone karst plates.Burren has most diverse and beautiful floras with some rare and elusive species, 635 different plant species have been recorded in Burren.