Activities in El Arenal
The chances are you probably havnt heard of El Arenal, but this little gem is situated on the southeast coast of Majorca and is one of the top beach resorts of the Balearics. Adorned with gorgeous beaches, water sports, mini-golf, a water park, an aquarium, and vibrant nightlife – El Arenalreally does have it all.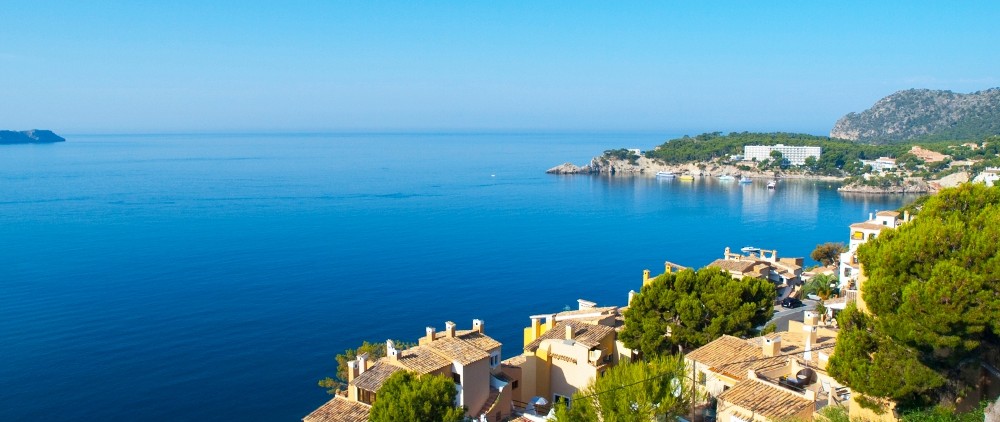 There is a spectacular long stretch fine white sands and crystal clear Mediterranean water, which has been awarded the prestigious Blue Flag status. You'll find a fabulous selection of water sport activities to try out, ranging from scuba diving, snorkelling, jet skiing and kite surfing where you can explore the diverse Mediterraneanmarine world.Organised boat trips are very popular and a great way to explore the island's idyllic coastline, home to many secluded crags and coves, and off-the-beaten-track beaches.
You don't have to head to the beach to enjoy fun-filled activities in this resort, there are extensive cycling and hiking trails throughout the resort, although renting out a scooter is an equally popular way of exploring the region.A favourite pastime in El Arenal is fishing,you can rent out a little boat and spend a lazy day waiting for a bite or work for your food to eat offthe BBQ later. Golf fans will find several top class courses in the region, but if you're not a serious player and just looking for a bit of fun in the sun, head to the fantastic dinosaur themed Golf Fantasia, which offers 54 holes of crazy golf madness.
Alternatively,Aqualand, which is one of the largest water parks in Europe, is just a short a stroll from the beach. The whole family will love this outrageously fun water park, for young children there are gentle mini-slides and pools, whilst for bigger kids (and adults!) there are vertigo-inducing, gravity-defying freefall drops such as the fearsomely named 'Kamikaze' and 'Black hole'. The high-speed rapids are a must for thrill-seekers, whilst the huge wave pool provides a very different experience. At the end of the day, you can unwind in the park's Jacuzzis or soak up the sun on the extensive green lawns.
An absolute must for any visitor to El Arenal is the wonderful Palma Aquarium, which houses over 700 species of flora and fauna and represents the world's largest seas and oceans in the enormous and diverse aquarium. As one of the top attractions in Majorca, the centrepiece is a vast tank called the 'Big Blue' that features over 1000 live specimens including numerous ferocious-looking sharks.
El Arenal is famed for its vibrant nightlife, and those looking to party will be impressed with the buzzing bars and clubs in the resort centre which stay open until 6am peak season. It's not all 18-30's style partying though, there are plenty of chilled-out beach bars and tapas joints, ideal for relaxing in the warm evening with a glass of sangria. El Arenal is also a great place for a spot of retail therapy, from bustling markets selling leather goods and local arts and crafts, to fashionable stores selling designer clothing. Alternatively, the island's cosmopolitan capital Palma is nearby and a paradise for shopaholics.
This article is powered by lowcostholidays. If you would like more information on holidays to the Canary Islands check out lowcostholidays on linkedin.