5 Tips to Plan Your Next Holiday
When the spring time is approaching, and the smell of the summer making our endorphins vibrate, it is also time to take some time to figure out about the summer holidays. I mean, in order to fully enjoy the spare time far away from the office, I suggest to clarify some basics about the organization of the trip. Let's consider for example a group of friends that want to travel together to Sicily and have a sailing tour around the Aeolian Island for 10 days. Sailing together with other people, also if friends, it is well known as a risky activity to fight against each other. Why? Simply because the space and the freedom is limited, even though the time available is huge. The result is that a group of friends that want to get the best out of this experience need to set the rules to play before going, to be sure that discussions and small tensions can be avoided in order to have a lot of fun. There is no gain for anyone to stress out because of misunderstandings or small incongruencies with other people.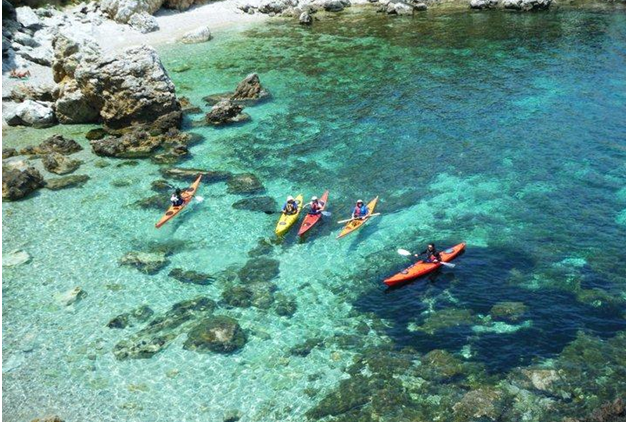 Aeolian Islands, Sicily
1) Decide a budget together
Sit down and agree first on a budget that it is fitting every wallet by taking into consideration specific needs and preference. Match the puzzle and stick to a decision about shared expenses as well in order to avoid potential misunderstandings.
2) Choose with friends to travel with
The crew is the more important decision to make, things can work out or not because of the specific chemistry among people. It is always good to have people that know each other from before, but it might be also nice to bring some new friend or new entries in the group to have someone to look forward to meet, a kind of catalyst of all the attentions for the first days.
3) Share tasks and responsibilities
As in every match, the team is making the result. If you want to score a good goal with your holiday, you need to take care of specific tasks and be responsible for delivering specific information, booking activities or other things. Try to avoid situation where there is a leader or a small group that it is handling everything because every component of the group has to have the chance to enjoy some relaxing time instead of being responsible for too many things.
4) Agree before the rules for the game
Whatever is the activity that you want to do, share the rules before. Make sure that everyone knows about the timing of meeting, about the meeting point, about everything that it is relevant.
5) Make a list of potential leisure activities
Try to engage with all the people, even though you might be with your boyfriend or girlfirend or with your closest friend. Plan specific activities or chilling time with different people, get to know them, have fun with them. As your leisure activities, try to expose yourself to something new, so get engage in what other people like to do and invite them to try what you like. They will thank you and it will be a nice experience for them to take the courage to do something different with you.